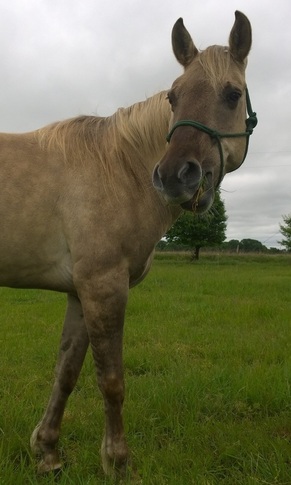 Spanish Sundown's Scotch Bonnet
Spanish Sundown DAUGHTER
NO LONGER FOR SALE!
This gorgeous mare is a true Kentucky gem! We purchased her directly from the founder of the RMHA, Rea Swan, who has raised her. This mare is a push button saddle mare, and also an outstanding broodmare and the dam of Tigre de Tejas who stands at stud at Blue Bonnet Stables in Southern Texas, and she has produced many other nice foals. We thought her breeding career had ended with her last foal five years ago when she sustained an injury to her cervix during foaling, but she had other ideas! When we arrived home in September with our two new jacks, Bonnie and Forest FELL IN LOVE @ FIRST SIGHT and conceived! Bonnie will be staying here to have our first Forest baby mule, and hopefully some beautiful Rocky foals too in the future!
---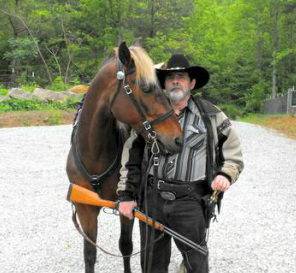 Rocky WELL BROKE 12 yr old gelding!
SOLD! Congrats Karli!!!
We are proud to bring you Rocky, from London KY, where he has spent his last 7 years with his previous owners being their go to guy; he even hauled his owner James and shovel up onto their burning hilltop to fight a wildfire, and Rocky stood ground tied on a tree branch while James fought their fire with his shovel... What a great horse! He is BROKE for ANYONE and has NO VICES! This guy is a great find and we are proud to have brought this fine gelding back with us to Kansas. Rocky is now the pride of Karli, a super adorable 7 yr old horse crazy Kansas girl! They fell in love at first sight, and now are a perfect pair. She tells everyone that he loves her and takes care of her (he does), and that he isn't afraid of anything; even fire!
---
A Summer Sun-Day, 3 yr old RMHA/KMSHA filly ***SOLD!!!***
Summer is a beautiful Texas bred filly we brought home to Kansas last fall. We started this smooth moving, personable girl under saddle and certified her this spring. Congratulation's Bret and Kelly on your purchase of this charming girl; we know she'll be great for you!
---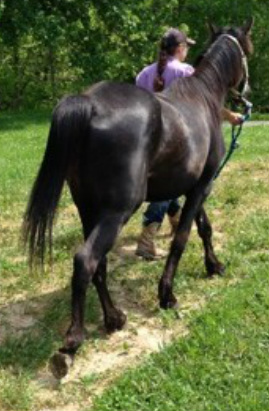 Lucky Diamond, 3 yr old filly
by Squirrel's Lucky Larry ***SOLD!!!***
We found this beautiful Kentucky bred filly and knew she was special from moment one. She will be trained here at Hopkins Mountain Horses, then go on to an awaiting Kansas owner. Congratulation, Marilyn of Osawatomie, KS on the purchase of this lovely filly!
---