Toby B's Smokin Cinder ~ Toby's Henry B. ( sired by Johnson's Toby) X Ebony's Trinket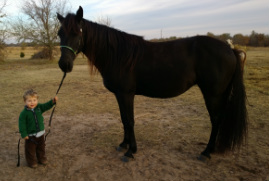 Cinder is a very special mare to us. She is the very first Rocky Mountain Horse that we purchased. We met her for the first time when she was only a few days old, and from early on it was almost as if she chose us. We brought her home as a yearling, and soon after had our first son. They have been together from the start, and are becoming quite the team. She will do anything for our boys! Cinder has always had confidence and flare, but when she is with them that confidence becomes a steadiness that is in our opinion priceless.
Cinder is due for a June 2013 foal to the late Klassic Calliente, a beautiful grandson of Johnson's Toby out of Vance's Cricket, which makes Klassic is a maternal brother to Cricket's Little Buddy; Klassic's sire, Cocoa Caliente, by Rocky Top, is a maternal brother to J. Lee's Rock-It, Joe Banjo, and Stoney B. Walker. We look forward to the beauty that Cinder will have this coming June!

---
K.C. is here!!! Cinder delivered a BEAUTIFUL FILLY
on 1 am Thursday June 13th, 2013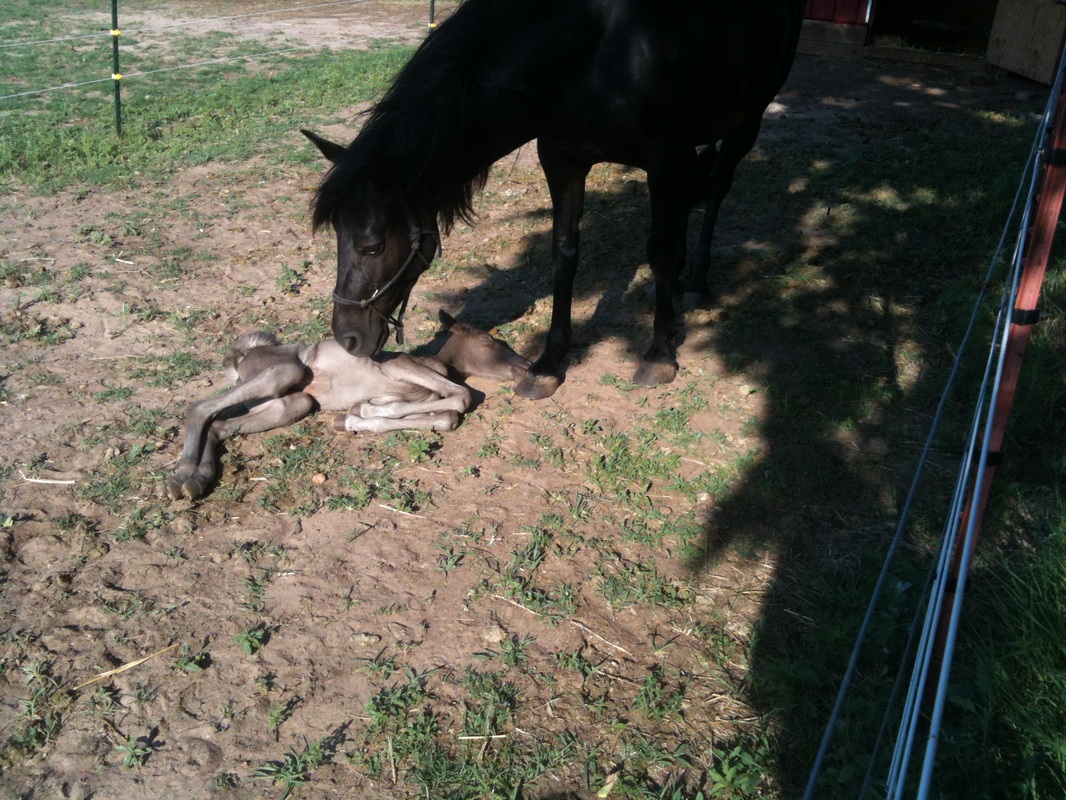 Check out our
FOALS page
as we will keep adding pictures as she grows,
and see our home page for the video of her taken when she was only 1 day old!
---